The first time a large outbreak of people sickened by synthetic cannabinoids occurred was in March of 2010, when several dozen people presented to emergency departments in Missouri.  Despite Illinois' close proximity to MO, for the rest of that year, there were only 4 cases reported to the Illinois Poison Center, mostly in the Southern portion of the state.  I personally thought that it was a blip and this drug would miss Illinois as we tend to be below the national average in respects to drug abuse.
I was wrong.  Really wrong.
While late to the synthetics party, Illinois soon caught up and by 2012, Illinois had a rate of patients presenting to an emergency department with severe symptoms that were 33% greater than the national average.
In 2011-2012, these products were sold in retail settings such as gas stations and convenience stores. For a variety of reasons, Federal and State laws that outlawed certain compounds used in these products failed to eliminate the sale of these drugs in retail settings.  The Attorney General's office became involved and in partnership with the legislature and law enforcement enacted plans combat the spread of these dangerous drugs.  The Illinois General Assembly passed new laws with additional teeth and these laws were quickly enforced in conjunction with local law enforcement throughout the state and effectively killed legal retail sale in Illinois.  Within 6 months, the rate of individuals presenting to Illinois emergency departments due to adverse effects of synthetic cannabinoids dropped rapidly and was 60% lower than the national average.  This was a huge swing in reported poisoning in a very short period of time due to the robust state response.
For three years, the rate of exposures presenting to emergency departments reported to the Illinois Poison Center was less than 3 per month.  Most of the sales seemed to be illicit street sales or internet driven sales.  In April of this year, there were increasing reports of adverse effects from synthetic marijuana in various parts of the country, especially in the south and eastern parts of the country.  Reports in Illinois however, remained low.
I thought patients presenting to the ER in Illinois would remain comparatively low based on our previous work and once again . . . I was wrong.  In October/November, we have had a 300% increase in reported cases thought to be due to synthetic cannabinoids compared to the first 9 months of the year.
Symptoms in these recent patients included:
Anxiety
Agitation
Seizures
Fast heart rate
Mental status changes
Lethargy, somnolence and coma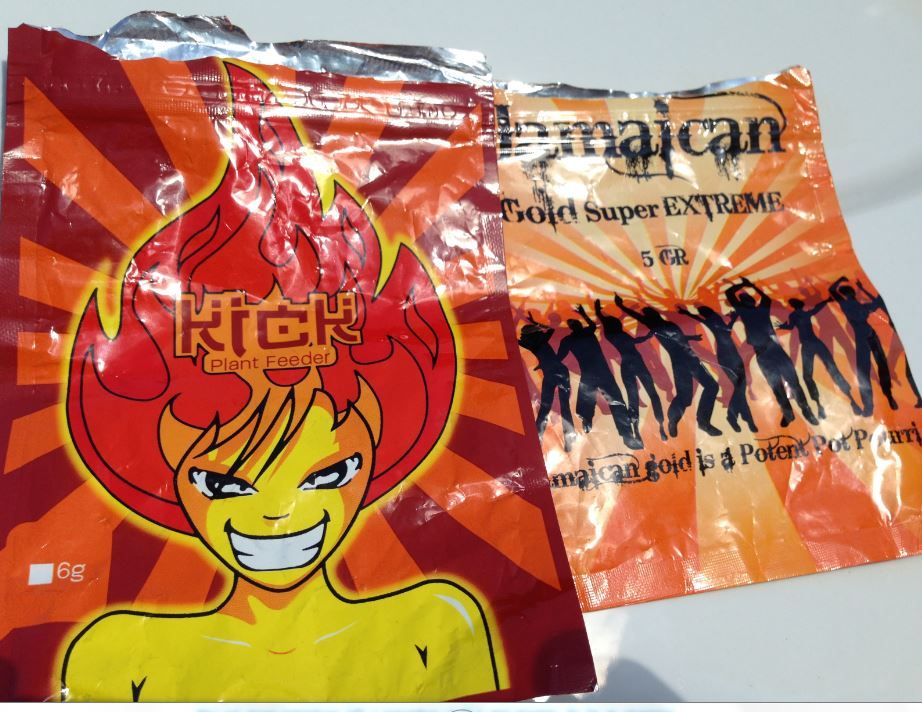 In terms of demographics, there is a trend that individuals in halfway houses, drug rehabilitation programs and the military abuse these drugs at a higher rate.  Standard urine drug screens used do not detect the compounds that are being abused; only specialized tests can detect these drugs and they are not routinely done due to high cost.
The chemicals used are made in a laboratory and are not found in nature.  They are much more dangerous than the marijuana (medicinal or recreational) that they are designed to mimic.  It appears that there will be an ebb and flow of these synthetic drugs of abuse in Illinois with periodic outbreaks of severe symptoms as new compounds or bad batches of synthetics with old compounds are created and sold.
Till next time,
Mike